Puppies are born : june 29 2013
2 males
Feel free to contact us at any time with questions or requests!!

Unayok Nanurak In Kîta's Shadow X Pameiyut Tumiq

both HD A & Eyes clear & PN free
Sire
Pameiyut Tumiq
Sire
W.'09.Kinuk's He Has It Al
Sire
CH.Moonsongs's Heaven On Earth
Sire
CH.Sno Klassic In Your Face
Dam
CH.Moonsong's Driving Me crazy
Dam
CH.Staghorn's Pinch Me I'm Dreaming
Sire
CH. Taolan Traces Of The Cat
Dam
CH.Staghorn's Dream Angel
Dam
CH. Pameiyut Tiriaq
CW.'09
Sire
Black Lotus Life's A Witch
Sire
CH. Taolan Traces Of The Cat
Dam
CH.Black Lotus Wild Hot N'sexy Tiger
Dam
Pameiyut Tarralikitak
Sire
CH. Kataum inua's Simigaq
Dam
Pameiyut Kuviasuktok Timiaq
Dam
Unayok nanurak In Kîta's Shadow
Sire
Imp. Snocreek's Chamber Of Secrets
Sire
Uyak Geronimo Grip
Sire
CH.Uyak Geronimo George
Dam
Uyak Hawk Holly
Dam
Aluk's Ray'n On Snocreek
Sire
CH.Aluk'sBack To Black
Dam
Aluk Taolan First In Flight
Dam
Nikayok In Kîta's Shadow
Sire
CH.Brad Pitt Del Lago degli Orsi
Sire
CH.Pandizucchero Del Lago degli Orsi
Dam
Storm Kloud's Oonly Th Best
Dam
Qalmar Maleygmyut's Nutaraq
Sire
CH. Kataum Inua's Simigaq
Dam
NVK.08.Qanuqtuq Qalmar
Powered by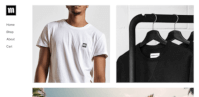 Create your own unique website with customizable templates.